The Best of Fullerton
Make the most of your visit with our carefully curated ideas. Watch for exclusive deals courtesy of our Metrolink partners – just show your Metrolink ticket. Enjoy like a tourist. Act like a local.
Perfect for Anti-Mall Shopping and Quirky Culture
Steps from the station, historic downtown Fullerton features boutique shops, unique restaurants, and opportunities for family fun. Guitar fanatics will want to leave time to visit the Leo Fender Gallery.
Metrolink train lines
•

Orange County Line

•

91/Perris Valley Line


Fun Things to Do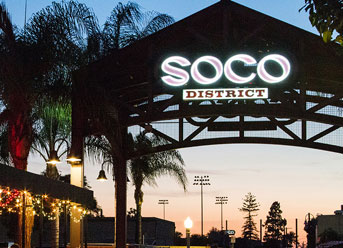 SOCO District
Explore the South of Commonwealth (SOCO) District, a re-imagined downtown with tree-lined streets and outdoor cafés. Get your vintage on, then relax with a microbrew or specialty coffee.

From station:  5 minute walk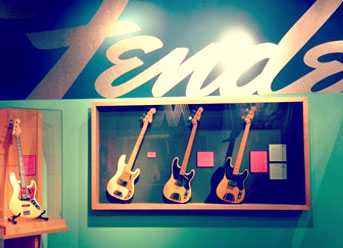 Fullerton Museum
Voted "Best Art Museum" by the OC Weekly, it features interesting exhibits for the whole family, a great and affordable gift shop, and a permanent exhibit in the Leo Fender Gallery. Who is Leo Fender? Considered the inventor of the electric guitar, this son of Fullerton influences every guitar solo (real or air) ever played.

From station: 10 minute walk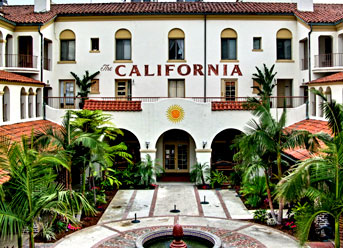 Vista del Sol
Leave the world behind and enter the charming Vista del Sol, built in 1922 as a premier living-cum-retail space. Today, the apartments have been converted to offices, but the magic remains in the Insta-worthy courtyard surrounded by one-of-a-kind cafés, restaurants, and shops.

From station: 10 minute walk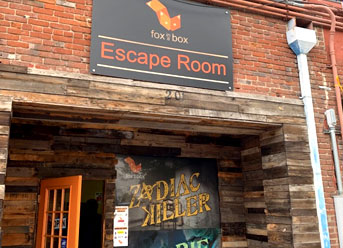 Fox in a Box
Gather the group and head to Orange County's biggest escape roon with five roons to experience. Plot your strategy on the train ride to town and review your performance on the ride home.

From station: 5 minute walk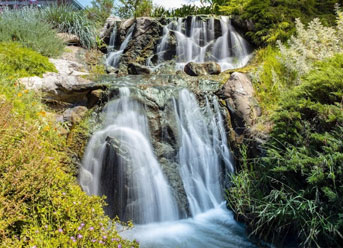 Fullerton Arboretum
Unplug and enjoy 26 acres of botanical beauty on the CSUF campus.

From station: Take OC Bus 26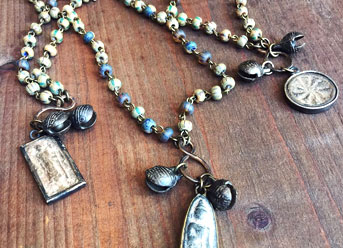 Gilding the Lily
Looking for something out of the ordinary? Visit this Vista del Sol shop for vintage jewelry supplies, ribbons, buttons, and a healthy dose of imagination and inspiration.

From station: 10 minute walk


Great Places to Eat & Drink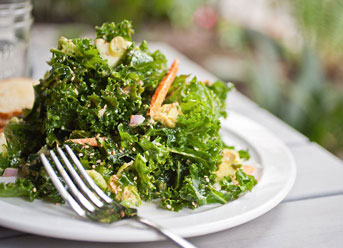 Green Bliss Café
Locally sourced fresh food and healthy choices to enjoy on the extraordinary pation of Vista del Sol. Tip: try the avocado toast.
From station:
10 minute walk
Deal: 10% off your food purchase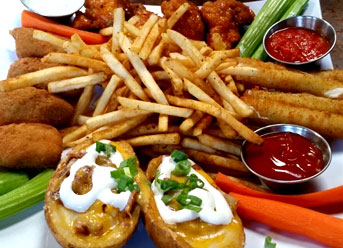 Hopscotch Tavern
Visit for lunch or dinner plus an excellent selection of whiskies, craft beers, excellent burgers and more.
From station:
At the station.
Deal: 15% off food items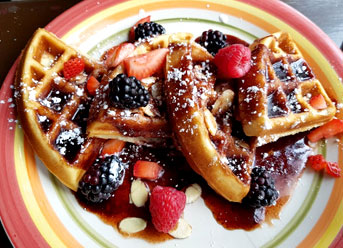 Brownstone Café
Family-owned restaurant serving quality food at a reasonable price. All items made fresh daily. Enjoy your meal on the beautiful Vista del Sol patio.
From station:
10 minute walk
Deal: BOGO 50% off food items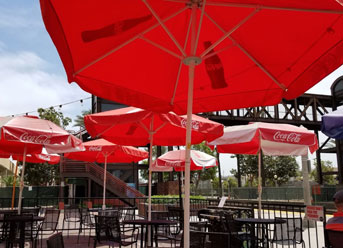 Santa Fe Express Café
Friendly, welcoming station eatery perfect for watching the trains. Tip: Cheeseburgers are delish.
Deal: Free fountain soda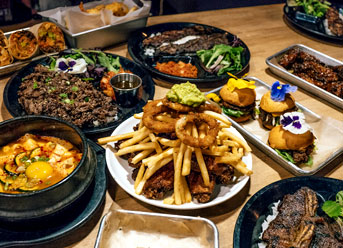 J's Korean Cuisine
Family-ownded restaurant serving creative re-imagined Korean comfort food.

From station: 5 minute walk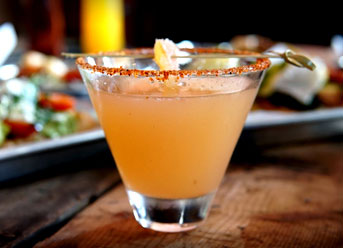 Pickled Monk
Beautiful bar with craft cocktails and self-serve wine and beer. Outstanding comfort food and board games make it an excellent choice for groups.

From station: 5 minute walk
How to Get There
Everything you need to know, including train schedules and tips on buying tickets and riding Metrolink trains. Easy!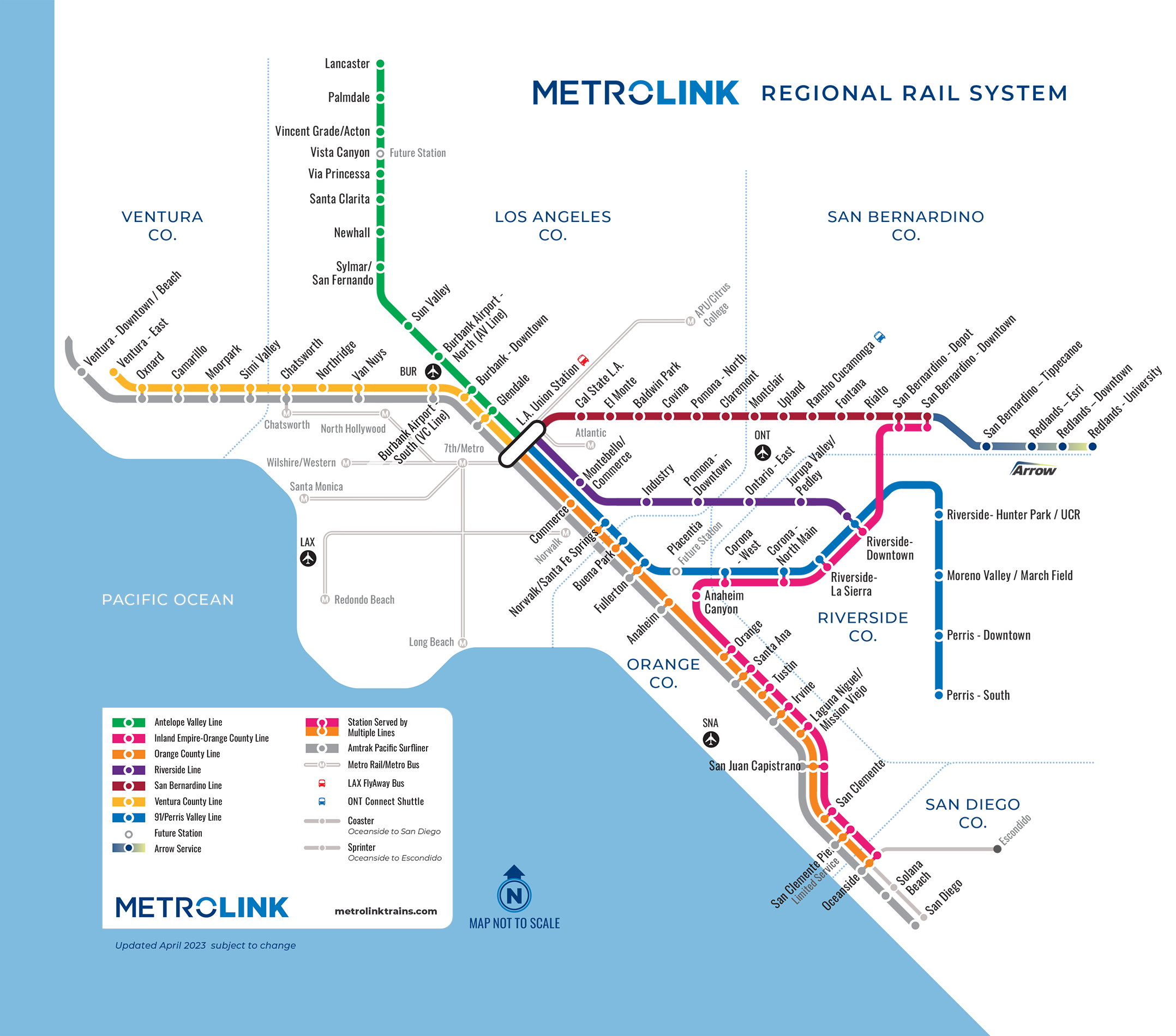 Connections
Your Metrolink train arrives at the Fullerton Transportation Center, which is also where you can board an OC Bus or an Amtrak train.


Good to Know Before You Go
Unlike many OC cities, Fullerton has maintained its distinctive historical landmarks - and that makes strolling downtown a joy.
Everybody will find something of interest at the Fullerton Museum.
Be sure to check the last train departure time for your ride home