The Best of Orange
Make the most of your visit with our carefully curated ideas. Watch for exclusive deals courtesy of our Metrolink partners – just show your Metrolink ticket. Enjoy like a tourist. Act like a local.
Voted Orange County's Favorite Downtown - Repeatedly
This is not your stodgy historic town. Old Towne Orange bustles—with visitors, college students, and people of all ages who love to eat, shop, and stroll in a one-of-a-kind town. Old Towne Orange contains the largest Nationally Registered Historic District in California and its distinct look makes it a popular location for film and television production—so Insta-worthy!
Metrolink train lines
•

Orange County Line

•

Inland Empire-Orange County Line


Fun Things to Do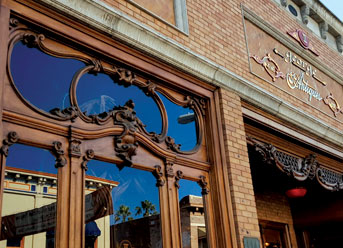 Old Towne Plaza Historic District
More than 60 antique dealers line the downtown streets, making Orange the antique capital of Southern California. Because shopping can make you hungry, enjoy all kinds of food from classic soda fountain fare to Cuban specialties to Mexican favorites.

From station: 5 minute walk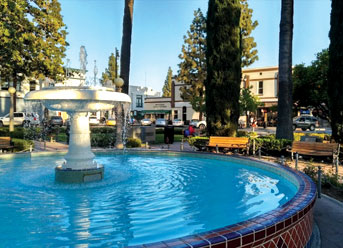 Plaza Square Park
In the center of the Orange Circle is a lovely park that's the perfect spot to meet friends or relax with a coffee and pastry or picnic lunch. The crowning glory is the fabulous tiled fountain, funded by bake sales in the 1890's to bring a bit of charm and class to what was previously a crossroads to livestock and carriages.

From station: 5 minute walk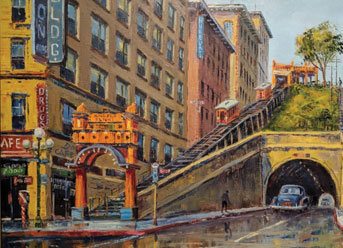 Hilbert Museum of California Art at Chapman University
The unusual collection focuses on the "California Scene" painting movement of roughly the 1920s through the 1970s and beyond and includes oils, watercolors, sketches and lithographs of rural and urban landscapes of everyday life in the Golden State by California artists.

From station: 15 minute walk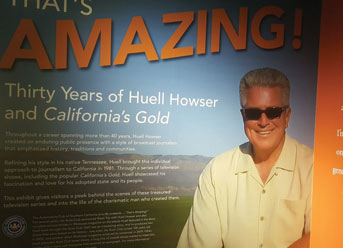 California's Gold Exhibit and Huell Howser Archives
The hoy that the late TV legend Huell Howser shared with generations of Californians infuses a new permanent exhibit housed in Chapman University's Leatherby Libraries. The exhibit includes images, text, and artifacts, which outline Howser's career and legacy in California.

From station: 15 minute walk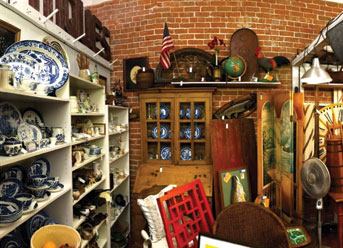 Orange Circle Antique Mall
Look for hidden gems in one of the largest and best-organized vintage shops on the Orange Circle.

From station: 10 minute walk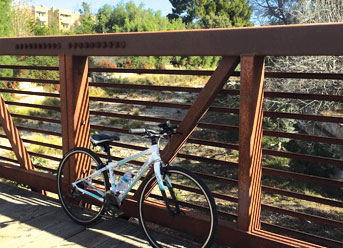 The Santiago Creek Bike Trail
This siz-mile paved tail begins in Hart Park (Orange) and ends at Cannon Street (Villa Park). Cyclists, joggers, and nature lovers enjoy views of the creek's native vegetation and natural habitat. It's easy to bring your bikes on Metrolink.

From station: 5 minute walk


Great Places to Eat & Drink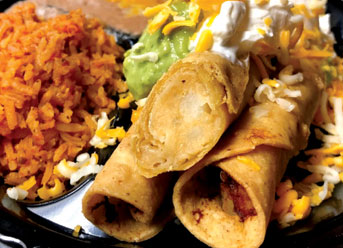 Don Jefe Jalapenos Grill
Affordable, delicious Mexican food and friendly staff. Tip: Enjoy the freshly made chips and tortillas and salsa bar.
From station: 10 minute walk 
Deal: 10% off food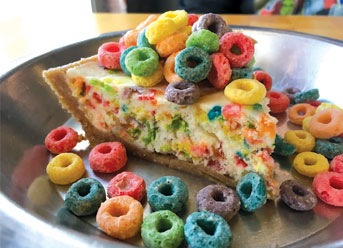 The Pie Hole
Experience unique sweet flavors like Earl Grey and honey custard, classics like apple and key lime, and savory treats such as chicken, max & cheese, and shepherd's pot pie. Pair your pie with a barista coffee treat for a perfect-size afternoon or date-night indulgence.
From station:
10 minute walk
Deal: 10% off food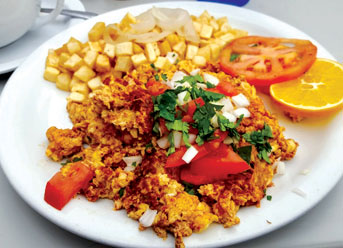 Felix Continental Café
Recognized by the LA Times, OC Register, and Westways for its distinctive Cuban and Spanish food, this classic restaurant on the Orange Circle is reason enough to visit Orange. Tip: Order the outstanding, authentic paella.

From station: 10 minute walk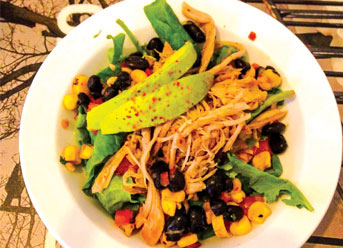 Old Towne Orange Walking Food Tours
Why settle on one restaurant when you can try a bunch? Before you visit, book a tour with this unique business that serves up food tastings at some of the city's best restaurants along with a side order of fascinating Orange history.

From station: 10 minute walk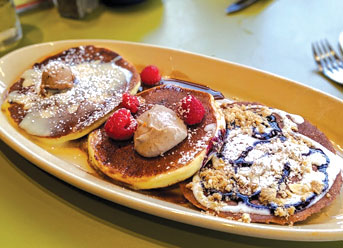 Snooze, an a.m. eatery
Vibrant, retro chain serving a seasonal menu of creative breakfast & lunch fare, plus cocktails. Try unusual pancake flavors like blueberry danish, peach keen, and the sweet potato or the savory shakshuka or avocado smash.

From station: 5 minute walk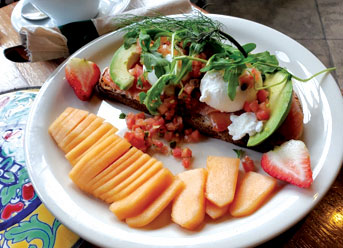 Urth Café
Farm-to-table coffee and food for breakfast and lunch in a distinctive, meticulously restored building near the Orange Circle.

From station: 5 minute walk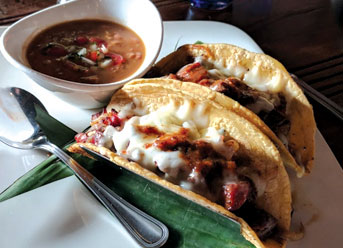 Gabbi's Mexican Kitchen
Out-of-the-ordinary food with great ambiance and impeccable service featuring the diverse regional cuisine of Mexico. Top: Gabbi's does not have a sign.

From station: 10 minute walk
How to Get There
Everything you need to know, including train schedules and tips on buying tickets and riding Metrolink trains. Easy!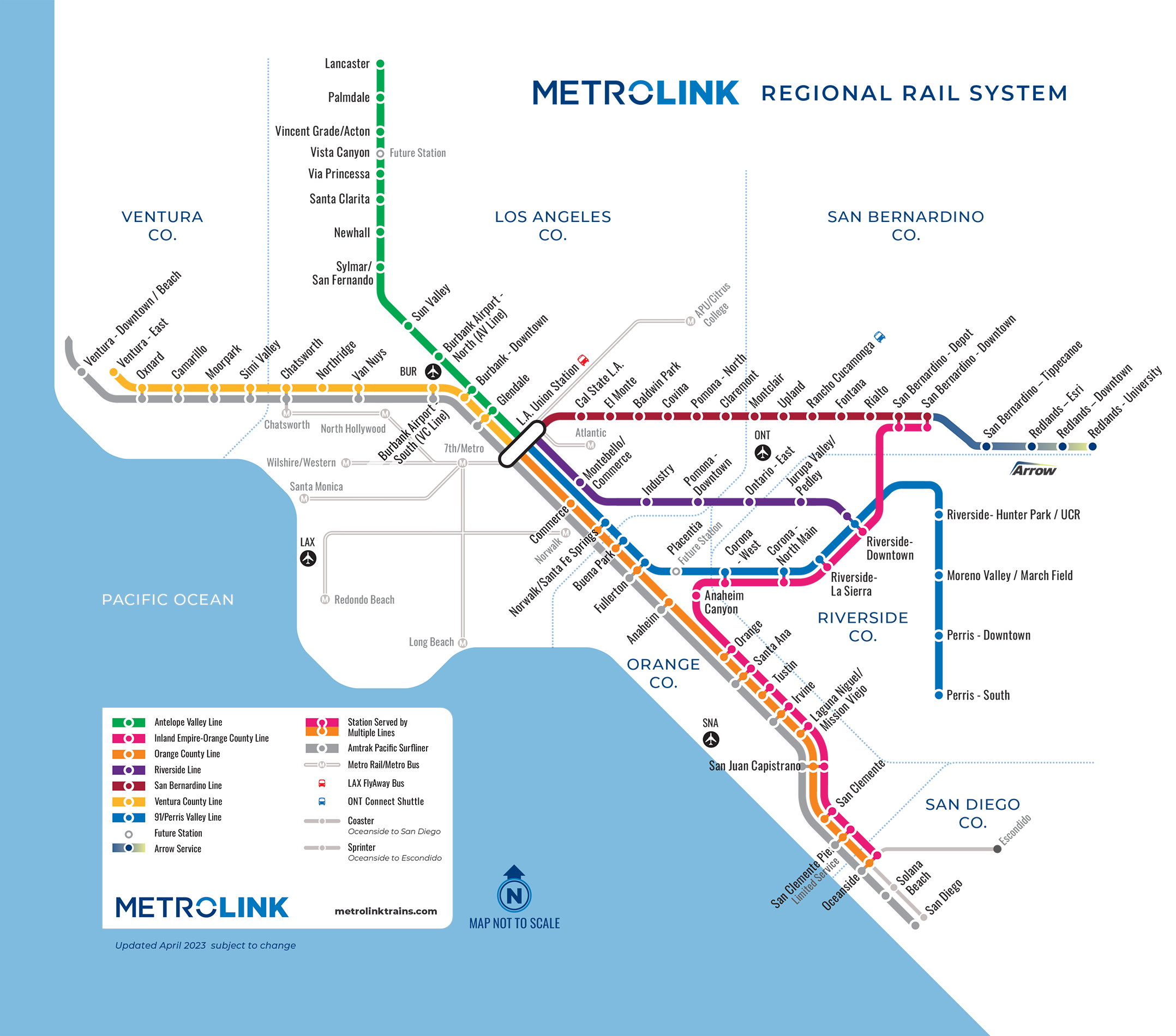 Good to Know Before You Go
Kid-friendly activities include Hart Park's pool and jungle gym and the authentic soda fountain at Watson's.
Metrolink's specially marked Bike Cars have multiple stalls designed to hold three bikes each. Also, each regular Metrolink train car can accommodate three bikes.
Be sure to check the last train departure time for your ride home