Jon Dumitru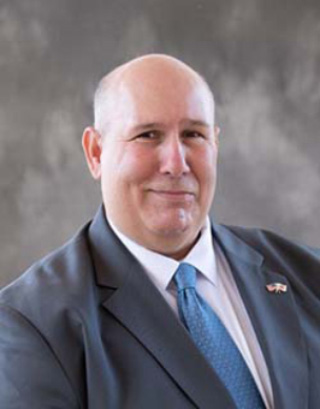 Councilmember, City of Orange
Director Jon Dumitru is a lifelong resident of the City of Orange and now resides in and serves as the City's District 2 representative to the City Council. Most of the Dumitru family also live in Orange, and those not residing in the United States live in the southern European countries of Romania, Hungary, and Croatia. Dumitru attended all Orange Unified Schools as a youth and is a proud graduate of Orange High School.
Director Dumitru began his community involvement as a boy in Boy Scout Troop 1475, and received the Eagle Scout Award in 1986, the highest award for youth offered by the Boy Scouts of America. He continued community involvement throughout his life, and as an adult, has also been involved in a number of organizations including the American Heart Association, American Red Cross, Orange County Firefighters Benevolent Association, California State Firefighters Association, Boy Scouts of America, National Marrow Donor Program, Orange Community Master Chorale, Orange Dog Park Association, and Citizens Committee for Plaza Preservation.
Director Dumitru is a strong supporter of Orange's public safety Departments (Police, Fire and Water), as evidenced by his career in the fire service with just under 30 years of service with the Orange County Fire Authority in the Emergency Command Center. He has also been called upon across the western United States to assist on major wildfires due to his wealth of knowledge and experience. An active advisor in Explorer Post 540 - Emergency Services, Dumitru helps trains youth and adults in emergency services such as CPR, first aid, and earthquake preparedness.
Dumitru is a former Mayor Pro Tem and served as a City Council Member in the City of Orange from 2004-2012. He was elected to represent District 2 in the Orange City Council in November 2020 and Orange County's City Selection Committee appointed Dumitru as a city council representative to the OCTA Board of Directors in January 2023.
Director Jon Dumitru lives his life giving back to the community, and is a strong advocate for the teachers and students within the school district. He says, "My family, church, teachers, and friends over the years have helped me develop into the man I am today. I owe each of them a great debt, and will always work to give back to those who have given so much of themselves to help me succeed."