Jamey Federico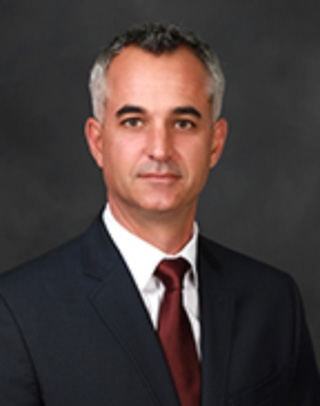 Mayor Pro Tem, City of Dana Point
Director Jamey Federico was elected to the Dana Point City Council in November 2018. Orange County's City Selection Committee reappointed Jones as a city council representative to the OCTA Board of Directors in January 2023.
Director Federico was commissioned as an officer in the United States Marine Corps in 1996 and served nearly 22 years on active duty, first as an infantry officer and later as an AH-1Z Cobra attack helicopter pilot. He served four combat tours in Iraq and Afghanistan and held numerous command and staff positions, most notably as the Commanding Officer of Marine Light Attack Helicopter Squadron 369. He retired from active duty as a Lieutenant Colonel in 2017.
Director Federico is a real estate investor and the owner of a general contracting construction company. He holds a BS in Geomechanics from the University of Rochester, an MBA from Webster University, and is a graduate of the U.S. Army Command and General Staff College (strategic and operational planning). He is a life member of Dana Point VFW Post 9934 and a member of the Advisory Brigade for the Dana Point 5th Marine Regiment Support Group.
Federico's wife Alexis, also a former Marine helicopter pilot, is an attorney who specializes in complex commercial litigation and serves on the Pet Project Foundation Board of Directors.