The Best of Anaheim
Make the most of your visit with our carefully curated ideas. Watch for exclusive deals courtesy of our Metrolink partners – just show your Metrolink ticket. Enjoy like a tourist. Act like a local.
A Happy Place to Visit the Mouse and More
Begin your Daycation at the clean, modern Anaheim ARTIC station and board a free ART bus to the Disneyland® Resort or the eclectic eateries at the Anaheim Packing House. It's an easy walk to Anaheim Stadium to catch an Angels game.
Metrolink train lines


Fun Things to Do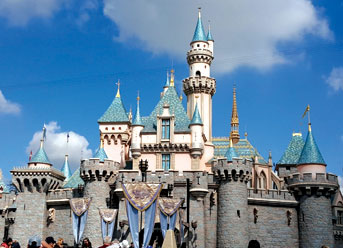 Disneyland Resort
Justifiably world famous happy place for all. Ready for something new? Visit Star Wars: Galaxy's Edge.

From station:  Take the free ART shuttle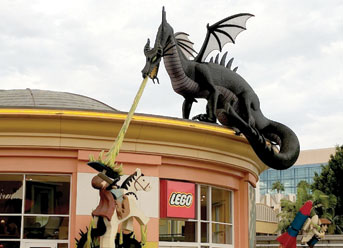 Downtown Disney
There's no entrance fee at the Downtown Disney District, an impressive promenade featuring unique eateries, upscale shops and exciting entertainment for guests of all ages located at the Disneyland Resort.

From station: Take the free ART shuttle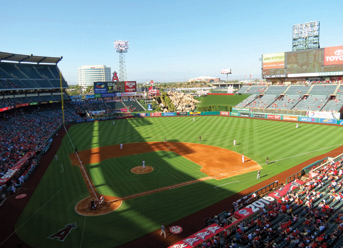 Angel Stadium
During baseball season, fans can ride to Angel Stadium for only $7 roundtrip on the Metrolink Angels Express. It's a great way to leave traffic behind and start the party on the train!

From station: 10 minute walk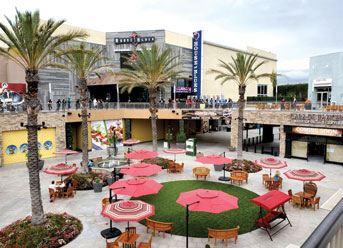 Anaheim Gardenwalk
This outdoor dining, entertainment and shopping destination in the heart of the Anaheim Resort District offers a collection of popular restaurants like The House of Blues and Bubba Gump Shrimp Co. plus an escape room and an upscale bowling lounge.

From station: Take the free ART shuttle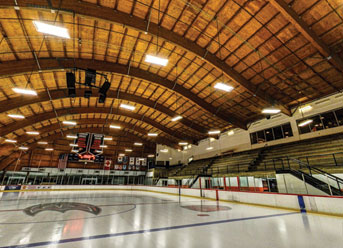 The Rinks Anaheim ICE
A world-class facility dedicated to the growth and advancement of ice hocky and skating with daily public skating sessions perfect for birthday parties and group events.
From station:
Take OC Bus Routes 42, 43, 47
Deal: Free public skate session and rental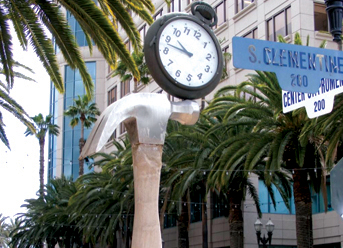 Center Street Promenade
Enjoy local goods and services with vintage vibes and a modern-day twist, unique eateries and boutiques, seasonal art shows, and street fairs.

From station: Take the free ART shuttle to the Anaheim Packing House. Just a short walk from there.


Great Places to Eat & Drink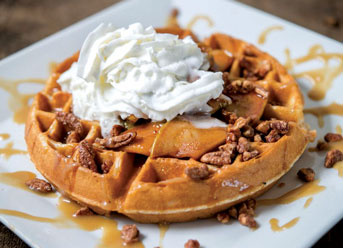 Anaheim Packing House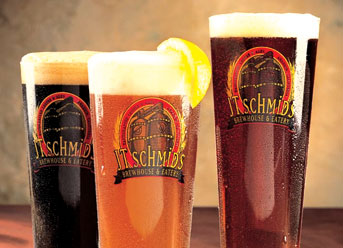 JT Schmid's Brewhouse and Eatery
There's something for everyone at this California casual eatery, from handcrafted microbrew, steaks, and pasta to pizza and salads.

From station: 5 minute walk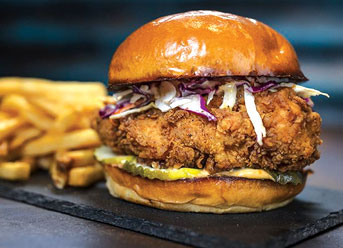 House of Blues
Now located at the Anaheim Gardenwalk, the brand-new restaurant & bar offers indoor and outdoor dining surrounded by touches of contemporary and traditional Southern art and features made-from-scratch, Southern-inspired favorites.
From station:
Take the free ART shuttle
Deal: 20% off your meal
How to Get There
Everything you need to know, including train schedules and tips on buying tickets and riding Metrolink trains. Easy!


Connections
There are two great ways to get around Anaheim - the Anaheim Regional Transportation (ART) bus service and Free Rides Around the Neighborhood (FRAN), a shared shuttle service. Both are free.


Good to Know Before You Go
Metrolink's specially marked Bike Cars have multiple stalls designed to hold three bikes each. Also, each regular Metrolink train car can accommodate three bikes.
Be sure to check the last train departure time for your ride home