Bravo 529
Try Bravo Today
Introducing Bravo! 529, your new, faster ride from Fullerton to Huntington Beach that makes traveling congested Beach Boulevard a breeze.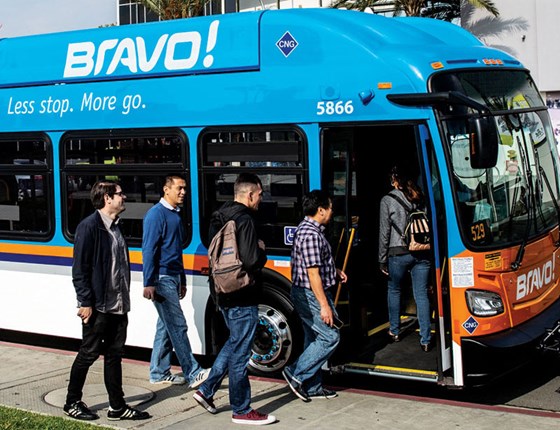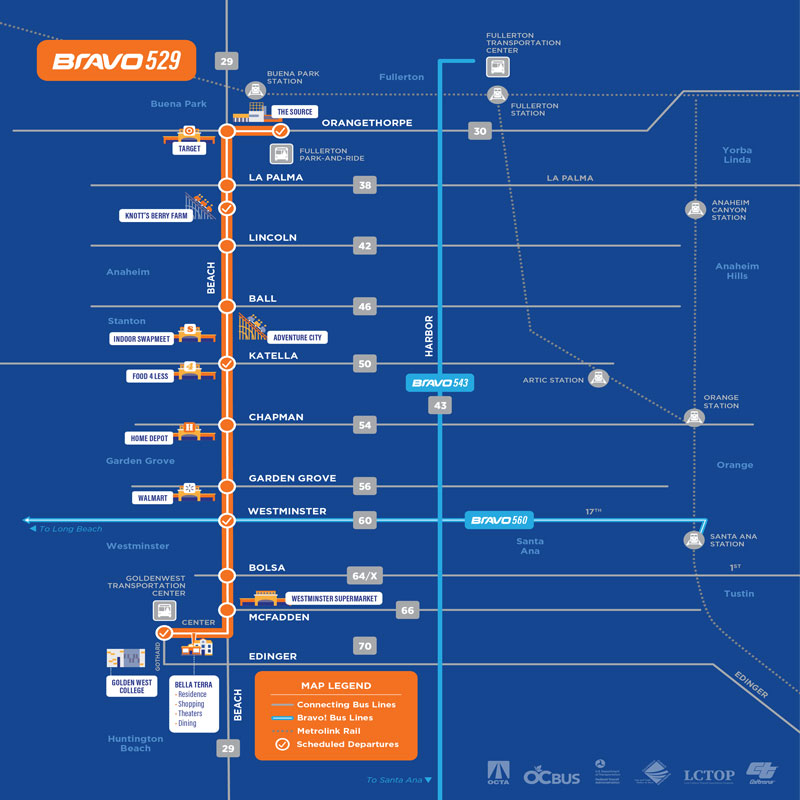 Beat the traffic on Beach Blvd.
Beach Boulevard is packed with destinations from workplaces to colleges to fun spots like Knott's Berry Farm, and now you can reach them with more speed and less hassle. Connect to the Fullerton Park-and-Ride, the Goldenwest Transportation Center in Huntington Beach, and 12 major bus routes throughout Orange County.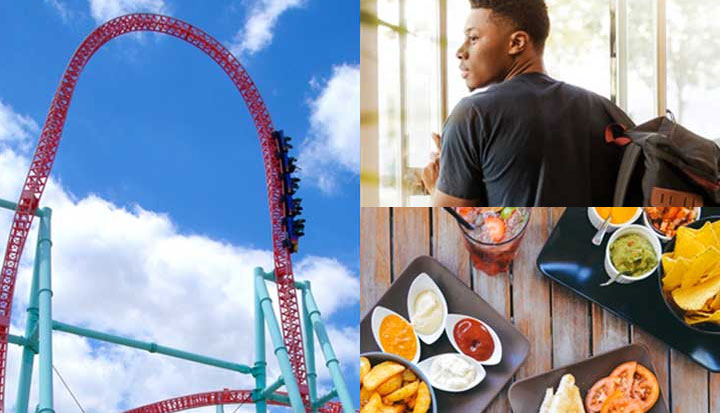 Perfect for work, school, and fun
With its easy connections and rapid service, Bravo! 529 is a great choice for commuters and students.
Service runs Monday through Friday from 6 a.m. to 6 p.m. During popular commute hours from 6 a.m. to 9 a.m. and 3 p.m. to 6 p.m., count on Bravo! 529 to arrive every 12 minutes, with an 18-minute frequency the rest of the day. Look for the special orange-and-blue Bravo! buses and blue bus stop signs.

Thanks to the Federal Transit Administration (FTA) and the State of California Low Carbon Transit Operations Program (LCTOP) for funding Bravo! 529.