Al Murray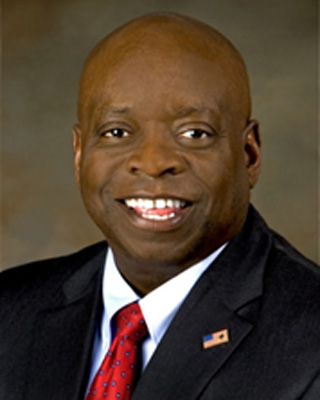 Representing Orange County Transportation Authority
Director Al Murray is the former Mayor and Council member of the City of Tustin. After serving for nearly a decade as well as on the Orange County Transportation Authority (OCTA) board for six years, Murray currently is a policy advisor to the Orange County Board of Supervisors. The OCTA appointed Murray as a member to the LOSSAN Board of Directors in January 2015.
During his tenure on the OCTA Board of Directors, Murray supported Orange County's regional interests through his work as Chairman of the Transit Committee as well as serving of the Executive, Legislative and Communications Committee and SR-91 Advisory Committee. Murray was instrumental in reshaping Orange County's bus transit system through his contributions to OC Bus 360°.
Prior to his election to the City Council, Director Murray served on the Tustin Planning Commission for three years as Chair, Vice Chair and member. He also served on the Community Services Commission for ten years as Chair, Vice Chair, and member.
Director Murray has been an active volunteer in the community, serving on the Tustin Community Foundation, Orange County Transportation Authority's Citizens Advisory Committee, Pediatric Adolescent Diabetes Research Education Foundation, Tustin Street Fair and Chili Cook-Off Committee, and Ladera Elementary and Pioneer Middle School Parent Teacher Organizations.
A past law enforcement professional and police lieutenant with 35 years of experience, Director Murray was a past recipient of the Irvine Police Department's highest honor, the Medal of Valor. His last assignment at the Irvine Police Department was in management of the Office of Professional Development, where he was responsible for department policy, training, recruiting, hiring and special projects.
Director Al Murray holds a Bachelor's Degree in Business Administration from the University of Phoenix and a Master's Degree in Business Administration from National University, as well as management certificates from the University of Southern California, Boston University and Harvard University.