Environmental Compliance Programs
OCTA administers environmental compliance programs at fixed locations such as bus maintenance facilities and capital projects like construction sites. These programs include Stormwater Pollution Prevention, Spill Prevention, Air Quality Mitigation, and Hazardous Waste Management where applicable and required to ensure our commitment to environmental sustainability and stewardship.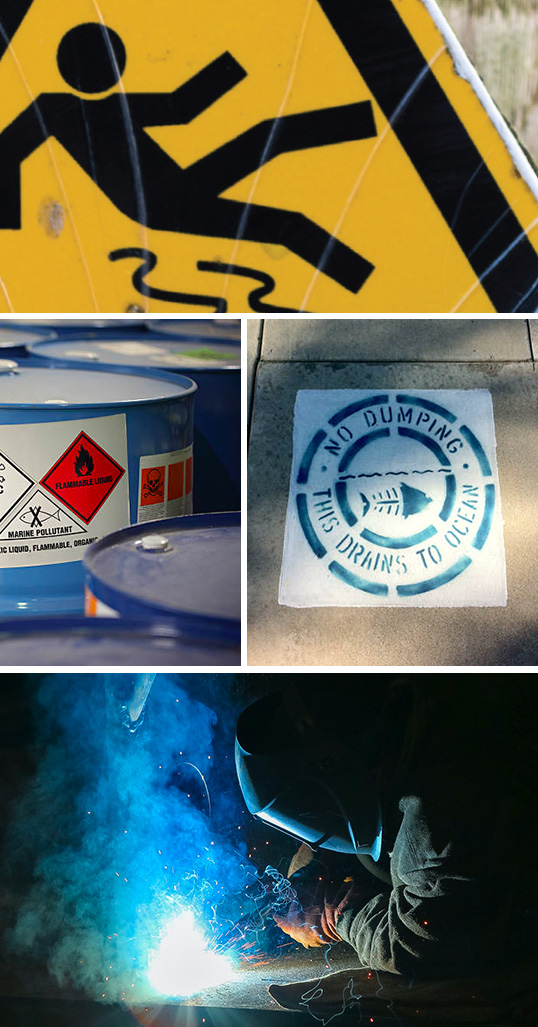 Environmental Benefits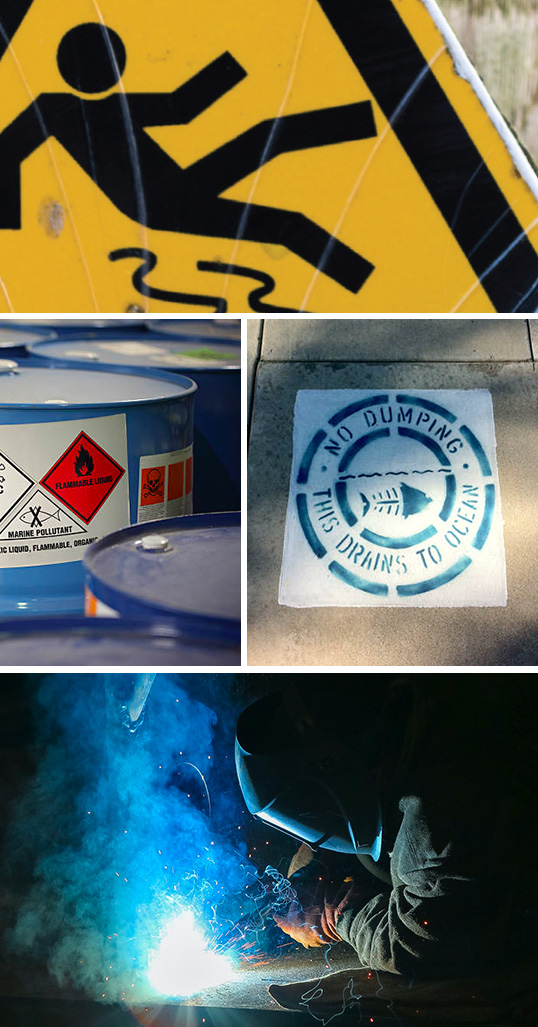 Stormwater Pollution Prevention
Stormwater includes activities that result in water flowing into the storm drainage system. It goes directly into local lakes, rivers, and streams with no water quality treatment. Fertilizers, paint, antifreeze, oil, fuel, and other materials may also be carried from urbanized areas to the waterways. These pollutants can add to or create problems in bodies of water. OCTA's Stormwater Pollution Prevention Plans help ensure that stormwater leaving OCTA facilities meets water quality standards.
Spill Prevention
Several of OCTA's facilities actively implement a Spill Prevention Countermeasure Control Plan that describes measures that will be taken to prevent oil spills, leaks or discharges.
Air Quality Mitigation
Air quality is regulated by the South Coast Air Quality Management District in Orange County. OCTA closely monitors its operations (bus painting, building demolition) that have the potential to emit pollutants into the air on a regular basis.
Hazardous Waste Management
To ensure that hazardous waste generated by vehicle maintenance, building maintenance, paint shop and paint related activities, facilities or parts operations, and spill and road call cleanup is handled and disposed of properly, OCTA uses Best Management Practices.