Jess Talamantes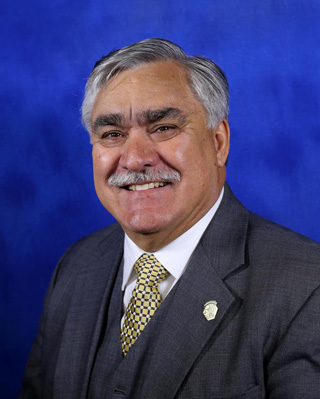 Representing Los Angeles County Metropolitan Transportation Authority
As senior member on Council, with a 32-year career of dedicated service as a Burbank Firefighter, Jess Talamantes continues to bring a powerful, new perspective to the Burbank City Council.
Jess was elected in 2009, was named Vice Mayor in 2010, and served as Centennial Mayor during the City's Centennial Celebration in 2011. He was re-elected in 2013, was named Vice Mayor in 2015 and served his second term as Mayor in 2016. He was re-elected in 2017 and is currently serving as Vice Mayor during his third term.
While he spent many years on the frontlines in public safety, he also passionately worked the sidelines as a coach to Burbank's young athletes. His attention to youth programs and commitment to their success continues to this day through his 2011-2012 Mayoral theme of 'A Healthy Burbank.' Some of the initiatives included "Ride a Bike with the Mayor", The Mayor's "Healthy Minute" on the Burbank Channel and the "Let's Move!" campaign in conjunction with First Lady Michelle Obama.