Gene Hernandez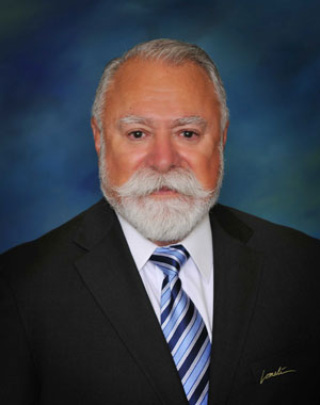 Chairman
Mayor, City of Yorba Linda
Chairman Gene Hernandez was elected to the Yorba Linda City Council in November of 2012 and served as Mayor from 2017 to 2018 and was again appointed Mayor for 2023. Orange County's City Selection Committee reappointed Hernandez as a city council representative to the OCTA Board of Directors in January 2022.
Chairman Hernandez is passionate about serving the community through hands-on community volunteerism and world humanitarian travel. Born and raised in Burbank, California, Hernandez is a third generation Californian and a resident of Yorba Linda for over three decades.
Prior to his retirement, Hernandez worked in law enforcement for 34 years, retiring as the Chief of Police for the City of Chino, a position in which he served from 1998 to 2006. Before serving the City of Chino, Hernandez served the City of Orange, where he attained the rank of Captain after serving the Department in a variety of capacities, including: Detective, Motor Officer, SWAT Team Member and Team Leader, Accident Investigator, and Project Manager for the then new Orange Police Facility. His law enforcement career began in the City of Fullerton.
Chairman Hernandez received a Master of Science Degree in Management from California State Polytechnic School, Pomona and a Bachelor of Arts Degree in Administration of Criminal Justice from San Jose State University. He is a graduate of Class 15 of the California POST Command College and Class 154 of the F.B.I. National Academy.
Chairman Hernandez has been married for over 50 years to his wife, Louise, and has three children and five grandchildren; two families residing in the City of Yorba Linda and one in Orange.