Andrew Do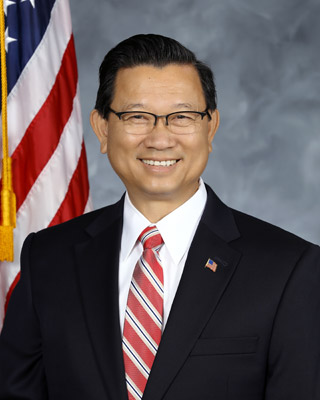 Orange County Supervisor, 1st District
Director Andrew Do currently serves as the First District Supervisor of the Orange County Board of Supervisors. He joined the Orange County Transportation Authority Board of Directors in February 2015 where he served as Chairman in 2021.
Elected to the position in a special election in January 2015 and reelected to a full term in November 2016 and 2020 respectively, Do represents the residents of Cities of Garden Grove, Santa Ana and Westminster, portions of the City of Fountain Valley and the unincorporated community of Midway City.
Director Do grew up in Garden Grove before attending the University of California at Davis for his undergraduate degree and the University of California, Hastings College of the Law. Chairman Do previously served as a Garden Grove City Councilmember and Orange County Deputy District Attorney where he prosecuted violent criminals and sex offenders.
Director Andrew Do was elected to the Board of Directors for the Orange County Bar Association and served as President of the Asian Bar of California. Director Do had also taught for three years as an Adjunct Professor at Cal State University, Fullerton and previously served as a Judge Pro Tem at Orange County West Municipal Court.